WELCOME TO Ms.Lie's BEAUTY SHOP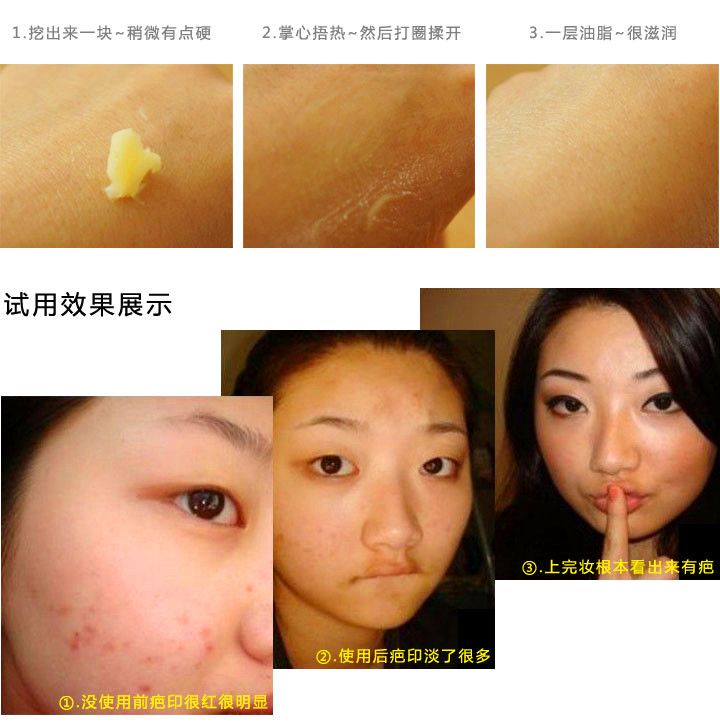 Q : Masa sih,Beneran nih??
A : Thats why its called Magic Cream. Udh banyak testimoni dari pemakainya,dari artis Hollywood sampe ratusan reviewnya di Makeupalley.com.silahkan googling dulu supaya lebih yakin..
Q : Emang situ udah nyoba??
A : udah cobain dong, awalnya juga penasaran,sampe akhirnya ngebuktiin sendiri.pertama make dikaki yg pecah2 n kering,pake abis mandi pagi n sore.malamnya udh terasa lembut,kering dikaki jadi lembab n ga nyangkut2 lagi kalo selimutan..xixi..
A : bisa,dipake malam sebelum tidur.EMC ini teksturnya oily,jd jng dijadiin alas bedak.dibawa tidur aja..cara pemakaiannya sesuai petunjuk di kemasan yaitu taro sedikit ditangan (sedikit aja cukup kok) dan digosok2 supaya oilnya keluar baru dipakai diwajah atau ditempat lain yg diinginkan.digosok supaya dia lebih cepat terserap oleh kulit secara efektif.
Q : beli ga ya,takut ga cocok??
A : memang permasalahan dalam membeli suatu produk ,apalagi produk yg lagi booming bngt adalah ekspektasi kita jadi terlalu tinggi terhadap produk tersebut,in another words, expectation can fall short a lot more ,and in the end,you may end up beeing dissapointed,bukan karena produknya tidak bagus,but because you are over wishful.
tapiii..kalo EMC ,you wont be dissapointed deh..